Localizing your software with ICanLocalize is easy, safe and affordable. We do software localization for uISVs, small businesses and large organizations.
We'll connect you with professional translators, experienced in your program's subject, and we guarantee the quality of the work.
Our translation system allows us to give the best service for projects of any size, at amazingly low rates.
You will pick translators from our pool of professional translators.
Communicate directly with the translators to get the best writing style.
Upload your program's resource files in your language and receive the translated resource files.
Enjoy affordable rates and our 100% quality guarantee.
Our Translators
We employ professional translators from around the world. To be accepted, translators must have an academic degree in translation. It's a profession, not a hobby.
All translators first go through our internal qualification program.
When they're ready, they can start working on client sites.
Fields of Expertise
There are more than 1000 professional translators in our pool. Different translators are experts in different fields. We will help you find the ones that are best for your program.
When you invite translators to apply to translate your program, you can tell about required background. You will receive applications from qualified translators only.
You don't need to worry about experience translating resource files. Our system will extract the texts, so that translators don't need to edit it directly. They will edit only the texts and you can choose translators according to their experience in your field.
Understanding Your Business
You and your translators can communicate directly. You can send them instructions and the translators can contact you for clarifications or to discuss different alternatives.
Our translators go out of their way to make you happy. This includes checking with you if they're not sure and consulting about your preferred writing style and your audience.
Translator Rating
We use a rating system which tells us, and clients, who the best translators are. Translators must maintain excellent rating in order to keep working in ICanLocalize.
Quality Guarantee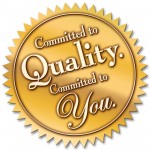 We stand behind our translators and are completely responsible for the quality of the work.
Letting clients choose their own translators is our way to provide better translations for lower costs.
In any case, ICanLocalize guarantees the quality of all translations. If you are not fully satisfied with the work you receive, we will do all we can to correct it. If we cannot, we will refund your payment.
Download Resource Files Ready to Use
Our system takes care of all the technical tasks required to translate software resource files.
All you need to do is upload them. We'll scan the resource files and extract all texts for translation. Our translators will translate just the texts and we'll create the translated resource files, ready for you to use.
You can upload resource files in many different formats including iPhone, Android, GetText PO or POT, Delphi, Java and others.
Cost
Because our translators spend all their time translating, our costs are very low. You can get world-class translation for bargain rates.
Our translators still make a good living, because they don't have to waste time doing anything else. They can concentrate on translation.
We also provide translators with all the translations tools, saving them a lot of money. We pass this saving directly to our clients.
Translation rates for software localization are normally just 0.09 USD / word.
Getting Started
Log in to your ICanLocalize account and click on Software Localization. Then:
Create a new project and enter its description. Tell translators what the software does and who uses it.
Choose the translation languages
Upload your resource files
Choose translators and pay for the work
Download the translated resource files
If you don't yet have an account at ICanLocalize, you can create a new one. It's free and takes a minute:
For any help, please contact us.