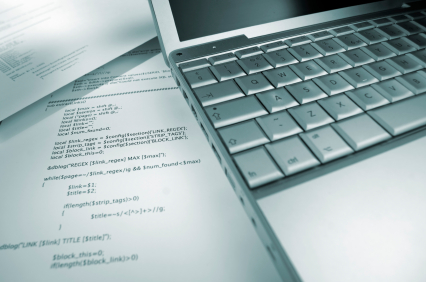 Software Localization doesn't have to hurt.
You already know that localizing your software is the best way to increase sales. We'll help you do it quickly, easily and on a tiny budget.
Our Software Localization system will process your resource files. Professional translators will translate only the texts and the system will rebuild the translated resource files.
Professional Translation @ Automated Process
Resource files have strict formats. Our system will process your files, extract the texts for translation and build the translation dictionary. Translators only edit the strings that need to be translated.
When translation completes, we will build your translated resource files – ready for use in your application.
Format of files supported by ICanLocalize system:
PO or POT GNU Gettext (.po, .pot)
Android XML (.xml)
Apple strings UTF-16LE (.strings)
Apple StringsDict (.stringsdict)
Apple PLIST XML (.plist)
INI file (.ini)(Joomla, Delphi Unicode Resource)
IPP XML
Java Property Resource Bundle Unicode (.properties)
JSON (.json)(AngularJS, ReactJS, JQuery.I18n)
Label-value pair with and without quotes on value (label="value" / label=value)
PHP associative array, short syntax (.php)
PHP define() statements with double or single quotes (.php)
XLIFF (.xliff)
XML with ITEM elements and text to translate on "KEY" attribute
YAML (.yml, .yaml)
Built in QA process
Translation needs to be top-notch, but besides that, your application's resource files also need to be technically correct.
When you use our software localization service, your resource files will always be free of any technical errors.
Some of the QA steps built into our system:
All formatting characters appear in the translations (like %s, HTML tags, etc.).
Check for too long or short strings, so that your GUI displays correctly in different languages.
Always valid translated resource files. All special characters are encoded and escaped correctly.
Built in glossary functionality for consistent and accurate translation.
Duplicate string remover, so that repeated strings are translated just once.
Easy updates
When your resource file updates, just upload it again. Our system will detect the new or modified strings and will translate only what is needed.
How it works
In ICanLocalize, clients choose their own translators from our pool of over 2,000 professionals. This means that you'll get the best translators on each field.
The translator will first translate the application's strings. Then, review the completed translation in the final application, to make sure that everything is in its right context.
When the application updates, the same translator will handle the new content.
To get started, you'll need to create an account. It's for free and only takes a minute. You only need to deposit payment when translation begins.