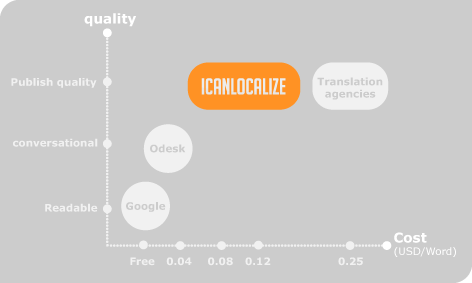 X
Do you already have
WPML Multilingual CMS?
High quality,
affordable translation for your WordPress sites
ICanLocalize offers the ideal combination of accuracy and cost for WordPress translation.
We help people with both huge and tiny sites get quality translation at the lowest possible cost.
Already have WPML? Follow our setup guide or the one on WPML.org to connect your WordPress site with ICanLocalize.