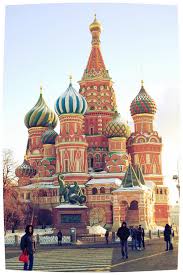 A large number of apps originate in Russia – the biggest country in the world. New apps are appearing in their Android Market and iTunes Store every hour.
Among the most popular ones are "AlterGeo", "Cut the Rope", downloaded 1 million times in its first 10 days and a total of more than 60 million times to date from all platforms; "Paradise Island" is generating $1 million in revenues every month for its publisher Game Insight.1
These revenues also resulted from the app localization into foreign languages.
Russians use social networking apps a lot. They like to share photos, videos, and images with friends and family. Some of the most popular are: VK (VKontakte), Odnoklassniki, Facebook, Twitter, 4pda, WhatsApp Messenger, Instagram, etc.
"The Russian mobile apps market was the 10th largest in the world by revenue in 2013, according to a report published by app analytics site Distimo.
The Russian market is worth around 7% of the total value of the US market.
While Russia's market is only the tenth biggest in the world, its growth rate of 125% is the fourth fastest. Only South Korea, Japan and China are growing faster."2
Russia is also experiencing a smartphone boom. This means that the demand for apps will just increase. This trend is general for all app types , but entertainment apps are apparently leading the surge.
"The Russian paid app market is dominated by gaming which, according to a report published by EY, Ewdn, comScore and Tvigle, currently represents 97% of the total. According to data from game developer, Game Insight, 38 million Russians used mobile devices for gaming in 2012 and that figure is likely to rise to 65 million by 2016."2
Localizing your app into multiple languages will help you boost downloads and become a part of this profitable statistic. You can reach an even bigger market by localizing your keywords as well as your content. This simple enhancement can double your user base and its power has been demonstrated time after time.
1 http://www.ewdn.com/2011/11/22/ten-top-mobile-apps-and-games-from-russia/
2 http://rusbase.com/news/author/benhopkins/russian-apps-markets-now-10-world/
ICanLocalize is a leading translation service provider that works with the best mother-tongue professional translators, translating into more than 45 languages. We are the experts in mobile apps localization (including iPhone and Android localization), website localization, and software localization. Find out more about our great rates and quality of work here: (http://www.icanlocalize.com). It is now available in Russian. You are welcome to contact us on hello@onthegosystems.com or on
Skype (icanlocalize).