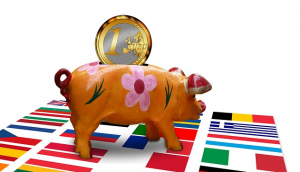 If you give a text to someone you know to translate, it may take longer than you expect. Writing from scratch without having the necessary background and tools can be time-consuming. And you may risk a friendship when they request compensation for their inordinate effort.
Or you could simply hand it to a professional translator who is doing the same job day in, day out. They'll deliver the work much faster and won't ask for much in return. The secret is levering their personal experience in hand with translation technology.
Translator's experience includes years of education; possibly work in the related field; a degree in translation; numerous certificates or diplomas and courses attended; an endless improvement of translation skills.
Translation technology includes "Translation Memory" and Translation Management software.
Translation memory (TM) means that all completed translations are saved away by the software, for later comparison with new texts.  This is very useful in specific domains and where there is repetitive content.
Translation memory saves money for you and time for translators, while ensuring the consistency of your finished translations.
Translation management software along with a top notch user interface helps a lot as well. It lets translators work over 50% faster. This means the translator can keep their per word cost low, and you get a better product, sooner. Using translation management tools makes the whole process slicker, quicker and less prone to error.
The fewer manual steps that are involved, to-ing and fro-ing with copies and pastes, the more likely you are to get a top grade, polished translation, first time round.
Expert human translators skilfully use their knowledge, available tools and possible vocabularies to produce a high quality translation in a timely manner. Having to deal with this every day, they become real gurus in choosing the perfect word for a translation from the huge "databases" they carry around in their heads.
All these factors work in harmony, making translation a fast, easy and affordable process.
ICanLocalize is a leading translation service provider that works with the best mother-tongue professional translators, translating into more than 45 languages. We are the experts in mobile apps localization (including iPhone and Android localization), website localization, and software localization. Find out more about our great rates and quality of work here: (http://www.icanlocalize.com). You are welcome to contact us on hello@onthegosystems.com or on Skype (icanlocalize).