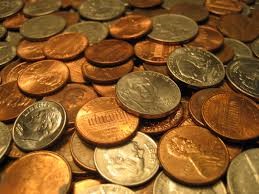 The translation rate is calculated based on the principle of supply and demand. The more translators work in a language pair, the cheaper the rate and vice versa.
For uncommon language pairs, such as Japanese and Korean, the rate can go up to $0.25/word, depending on the complexity of the text and the estimated deadline. For common language pairs, for which the competition is fiercer, translators willing to work for lower rates can be found. However, we advise against offering extremely low rates that are likely to offend the translating community.
How do I know I'm getting a good translation for a good price?
Check if your text is loaded with codes, shortcodes, or HTML tags that add volume to the word count. It's better to remove such untranslatable content, but if it isn't possible, ask the translator for a quote that doesn't consider the untranslatable words.
Check the translator's resume, feedback from other clients, and the projects they have previously worked on.
Request a short but complex sample translation. About 200 words should be enough to evaluate the quality of the translation. If the translator is relying on machine translation, this can be easily detected. On the other hand, if the translator is clearly taking the time to research every term to find the most suitable keywords for your product, higher costs should be expected.
Allow enough time. High-quality work takes longer, especially if your text is highly technical. If you need a very fast turnaround, you may be charged at a higher rate.
If you decide to use outsourced or freelance translators, to avoid risks or misunderstandings, make them sign a written agreement or contract to define the work details.
If any additional non-translation work is needed (graphics, PDF, transcription, subtitling, and so on) or the text is highly technical or requires special knowledge, be ready to add a few cents more.
What is the rate difference between translation agencies and freelancers?
The rates offered by translation agencies are a few cents higher due to their complex organization and the fees they charge for paid translations. Even so, translation agencies guarantee:
Timely delivery of the completed work;
Translation quality assurance;
Technical support;
Tools for handling software source files or website translations, including recurrent updates.
"It was very easy and fast to get my app translated by ICanLocalize. Just upload the 'Localizable.strings' file and later download the translated versions of this file."

Matthias Bauer

BauM Software
Some agencies offer fixed rates for various language pairs. In the table below, you can see ICanLocalize fixed rates for software localization projects (from English).
Translation rates per word on ICanLocalize for software projects
| Language pair | Rate per word (USD) |
| --- | --- |
| English – Spanish | $0.09 |
| English – German | $0.10 |
| English – French | $0.09 |
| English – Arabic | $0.09 |
| English – Portuguese | $0.09 |
| English – Chinese | $0.09 |
| English – Korean | $0.11 |
| English – Dutch | $0.11 |
| English – Italian | $0.09 |
| English – Japanese | $0.11 |
| English – Russian | $0.09 |
"ICanLocalize is the most rapid responding translation service for WPML. Once installed, I can have journalists enable translations for their articles on the fly. The support team is very well versed with WPML, and whenever I have a question, they are very willing to help."

Todd Hanlon

The International Fur Federation
Certainly, a higher rate means that the language pair is rare, or the subject field is technical or highly specialized. If you are working with a translation agency on a regular basis, they might give you a discount as a sign of appreciation for being a loyal client.
Remember that translators, like regular employees, work with more enthusiasm on a well-paid project in which they feel their work is valued. The average range is from $0.10 per word for regular translations and up to $0.15 for more specific technical translations. The latest is usually harder to get.
---
ICanLocalize is a leading translation service provider that works with the best native professional translators and offers translations in more than 45 languages. We are experts at localizing mobile apps (including iOS and Android ones), websites and software. You are welcome to write to us at hello@icanlocalize.com, or fill out the form below. We will be happy to answer you! We are also on Facebook, Twitter and LinkedIn!