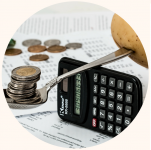 Being a freelance translator is not easy, especially when it comes to setting and charging your own rates. While you need to set your rates at a level with which you are happy, you also have to set them at a price point at which the market is comfortable paying.
On the one hand, you want to earn a decent living, but on the other, you do not know what rate per word will allow you to do so.
We understand this, and even if calculating your rate can seem a bit daunting, you will soon get the hang of it with this useful guide.
Get more work as a translation reviewer
Besides classic translation jobs, there are other ways of getting more work. One great example is WPML's Translation Reviewer directory. WPML is a WordPress plugin developed by the same company as ICanLocalize.
This directory connects professional translators like you with people that translate their sites automatically. As WPML powers more than 1 million sites, this can connect you to hundreds of new clients. You review the auto-translated content and make sure it's correct and sounds natural.
Communication and billing happen directly between you and these clients without giving away any percent of your earning.
To learn all about this opportunity and apply read how to join WPML's Translation Reviewer directory.
Determine how much you want to earn
The first thing you need to do is to determine how much you want to make. Bear in mind that factors such as the rate per word and your translation speed are essential in calculating your fees.
For instance, if you charge 0.1 USD per word, and it takes you five hours to translate 2,000 words, then you will earn 200 USD per day (unless of course you work more hours). However, if you speed up your translation work (and maintain the quality) and translate 3,000 words in five hours, then you have increased your income by 100 USD within the same amount of time.
A good way to determine your earnings is to work backwards from how much you need to earn per week or month. We can break down a weekly example: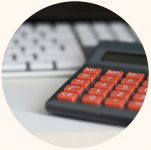 Let us say that you want to earn 1000 USD per week (excluding weekends), and you can comfortably translate 200 words per hour. If you charge 0.1 USD per word, then you will need to translate 10,000 words per week and spend 50 hours translating to achieve this.
This can be crucial when you are about to handle a very large project that may take you three months of full-time work to complete (for example, a technical website). When you set your rates for this sort of project, make sure you consider how much you need to earn in three months and whether you are going to be able to take on other projects.
Factors to consider when setting your rate
Setting a minimum rate can be a very smart strategy as you can use this as leverage tool, taking into account factors such as your experience, your language pair, your potential clients, and the subject and deadline of the project to finally reach a decision regarding the rate.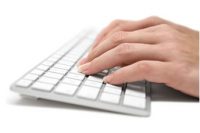 Your experience
If you have recently completed your studies or you are looking for your first jobs in the translation industry, then you may be tempted to charge less than more experienced colleagues. This is a common misconception. Your years of studies and your knowledge have value, and you should not offer them cheaply, as clients will still require polished and professional translations from you. If you lower your minimum rate, then you will find yourself working hard to produce quality translations almost for free.
For your first jobs, if you feel insecure about the quality of your translations, it is better to ask the client for a fair minimum rate and have your text proofread by an experienced reviewer. This way, the client will receive a high-quality translation, and you will earn enough to pay the reviewer and gain useful tips to improve your skills.
Your language pair
Put simply, high demand (a popular language combination) and a high supply (a large number of translators) means lower translation rates, while high demand and a low supply mean higher translation rates.
For instance, English>French or English>Spanish are language pairs in high demand and with high supply. This means that they will have more competition, and therefore not too much room to negotiate before the client goes with a cheaper option. In contrast, rare language pairs such as Hungarian>English or Norwegian>English can lead to higher rates because the competition is lower.
Proz's Translator Average Rates table would be a good starting point to set your minimum rate.
The client
When you are quoting a company located in a low-income country, it is best to offer the lower end of your rate range to have the best shot at the job (you can always turn down the job too). On the other hand, if you are quoting an old client of yours, it is always good to show them you appreciate their loyalty by lowering your rate a little (never below your minimum).
The deadline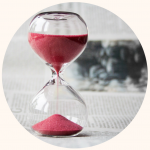 Will this project make you work outside of office hours in order to meet the deadline? If so, do not hesitate to include a surcharge. A 20%–25% increase in your rates would be suitable to reflect this. Obviously, you will need to mention your translation capacity per day and how this ASAP deadline will affect your work routine before taking on the project.
The subject
Translators can usually work on various subject matters and fields, but specializing in one or two fields can bring many advantages.
You can increase your rate if you prove yourself as a translation expert in a certain area. At an expert level, you can translate faster as you will be familiar with the topic and will spend less time researching technical terms, which will eventually turn into a time-saver, thereby allowing you to take on more projects and achieve more revenue.
However you decide to calculate your rates, it is very important that you work hard and responsibly to get yourself loyal recurrent clients. Remember, translators that are confident in their skills and abilities will always find great clients willing to pay what their work is worth.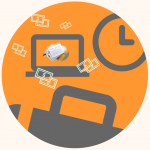 ---
ICanLocalize is a leading translation service provider that works with the best native professional translators and offers translations in more than 45 languages. We are experts at localizing mobile apps (including iOS and Android ones), websites and software. You are welcome to write to us at hello@icanlocalize.com, on Skype (icanlocalize) or filling out the form below. We will be happy to answer you! We are also on Facebook, Twitter and LinkedIn!