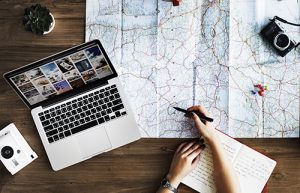 Any company dealing in travel and tourism needs to be global, and consequently multilingual. Multilingual services play an essential role in their success. It's important to translate your services into as many languages as possible to appeal to travelers worldwide and earn their trust.
But, how do we know which languages these travelers speak? First, we need to consider some facts.
Travel industry in the global economy
The travel and tourism sector in the global economy continues to be very robust and seamlessly increasing. In 2017, the contribution of travel and tourism to the world Gross Domestic Product (GDP) rose to 10.2%. This sector provides employment to 1 in 10 people on the planet1.
We always want to travel the world, despite the economic and political challenges. Let's find out where most of the tourists come from.
Where do travelers come from?
The World Tourism Organization (UNWTO) is an international organization that promotes tourism and publishes reports highlighting its contribution to the global economy.  The World Tourism Barometer is a regular publication monitoring the evolution of tourism.
The reports for the first four months of 2017 confirm the growth of the tourism industry: international tourist arrivals grew by 6% compared to the same period last year2.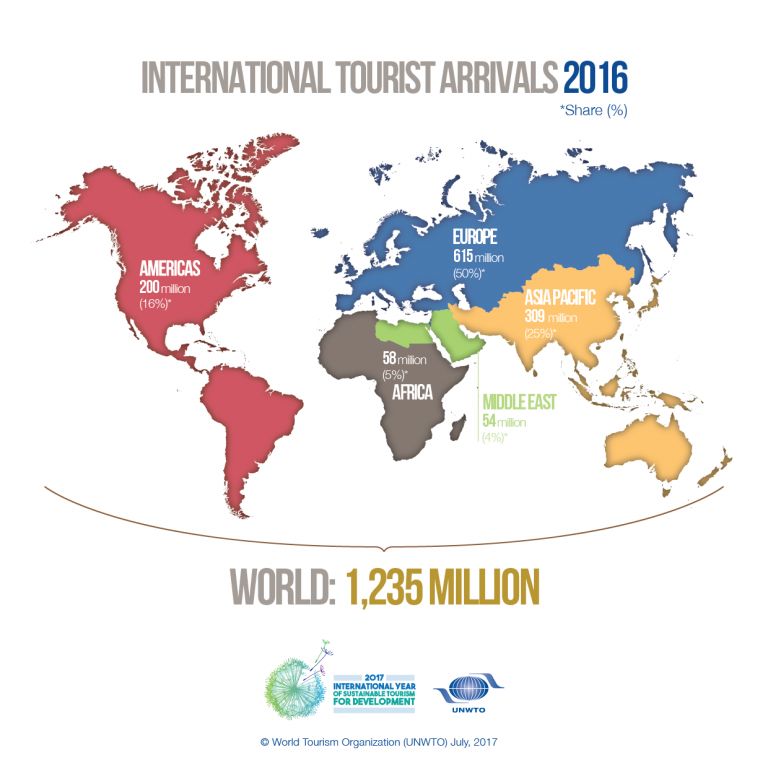 What really interests us is where the tourists are coming from so that we can determine which languages they speak.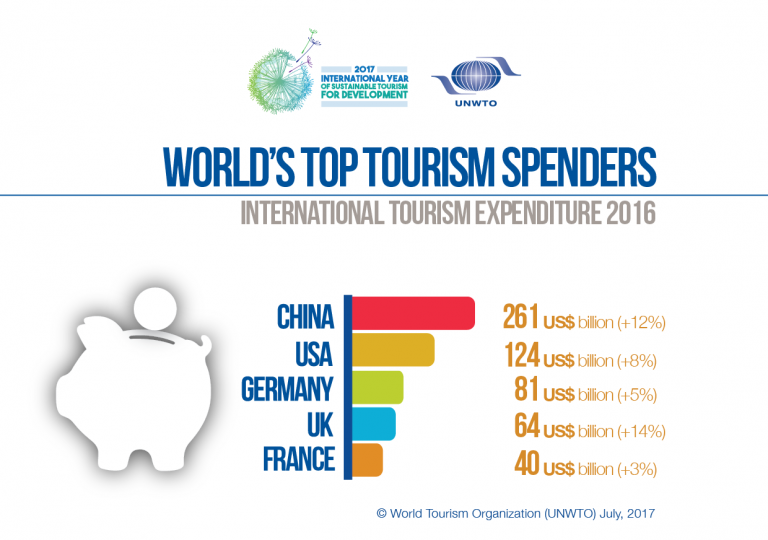 China is the leading outbound tourism market since 2012 with continuous growth in tourism expenditure. In 2016, the number of Chinese travelers increased to 135 million and tourists spent 12% more on tourism abroad3.
The second largest market is the United States. In Europe, four countries feature in the top ten in terms of tourism spending: Germany, the United Kingdom, France and Italy.
Top languages for tourism translation
We now take a look at the languages spoken "at home" in those countries to find which languages are the top ones to make travelers feel "at home" while requesting your services:
Chinese
English
Spanish
German
French
Italian
Russian is another language to consider: the spending power of Russian tourists strengthened in late 2016 and Russians have started to travel abroad more4.
Organizing a successful trip is not an easy task at all: it involves hotel bookings, flights, tours, documentation, etc. Travel arrangements are important and visitors to your website have to trust your services to be confident that their experience in a foreign country will be pleasant. They want to make sure that they will receive all the assistance they need, which is why they will always prefer all the information and advertising material to be clearly and easily accessible in their native language.
You may own a travel agency or a hotel, you may publish travel guides, have a website with travel journals, offer brochures, or maybe provide legal assistance to travelers. No matter what services you provide, tourism is one of the most globalized markets that benefits incredibly from the additional exposure offered by professionally translated content.
---
1. https://www.wttc.org/research/economic-research/economic-impact-analysis/
2. http://media.unwto.org/press-release/2017-07-14/strong-tourism-results-first-part-2017
3. http://media.unwto.org/press-release/2017-04-12/chinese-tourists-spent-12-more-travelling-abroad-2016
4. https://www.rbth.com/news/2017/04/25/russian-tourists-have-started-spending-more-in-europe_750113
---
ICanLocalize is a leading translation service provider that works with the best native professional translators and offers translations in more than 45 languages. We are experts at localizing mobile apps (including iOS and Android ones), websites and software. You are welcome to write to us at hello@icanlocalize.com, on Skype (icanlocalize) or filling out the form below. We will be happy to answer you! We are also on Facebook, Twitter and LinkedIn!