Two multilingual websites translated by ICanLocalize and WPML
Most of you have probably heard the quote "if you are a photographer, you must blog." Is this statement true? Apparently, blogging and displaying photography together are becoming an increasing trend online. People simply want to showcase and treasure the most significant moments of their lives and they want to do it right.
Today, Loredana Marianni, Marketing Communication Director of Manfrotto Imagine More, shares the experience of translating two well-known photography websites with ICanLocalize: Manfrotto Imagine More and Manfrotto Bags. The venture was so successful that after two years they are already supporting seven languages!
About the company
Based in Northern Italy at Cassola, Manfrotto designs, manufactures, and markets a wide range of camera and lighting support equipment. They are involved in the professional photography, film, theater, live entertainment, and video markets. The product line includes an extensive selection of camera tripods and heads, lighting stands, and accessories.
Manfrotto Website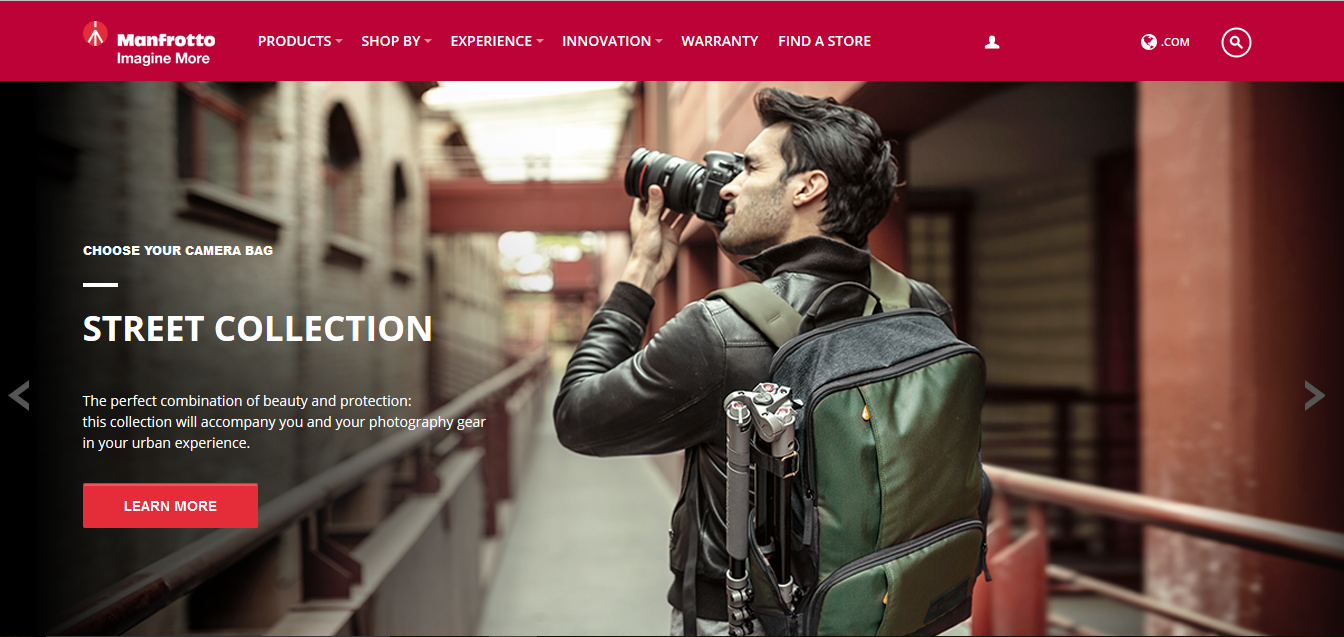 Manfrotto produces and distributes photography equipment that helps people take better photos. Most popular are their tripods and bags. The website addresses different targets, from the professional photographer, to the entry-level photographer, someone who has just decided to learn more about photography and to improve their photo skills.
"Manfrotto Imagine More is dedicated to the entry level photographer or to what we call 'hobbyist': people who love photography but it is not necessarily their main passion. Their main passion may be travelling or food; still they want to learn and to get inspiration on how to take better pictures in their most special moments."
Manfrotto Bags
One year after the successful launch of the multilingual version of Manfrotto Imagine More, they decided to translate Manfrotto Bags as well.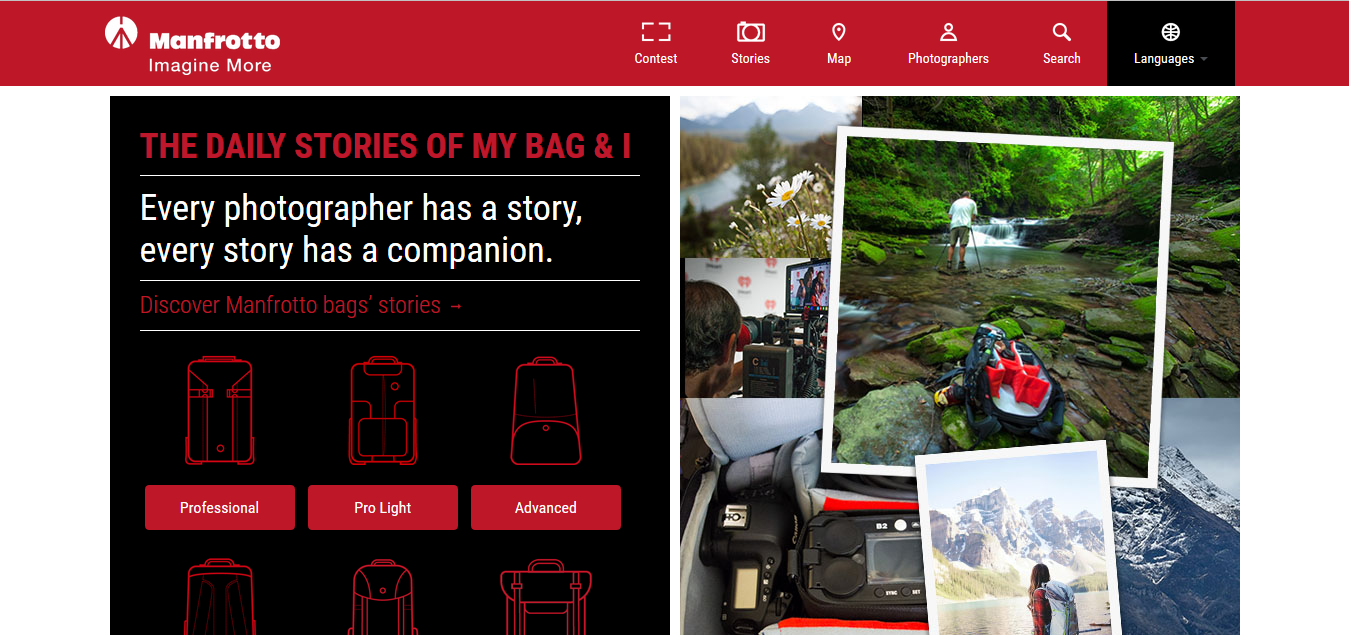 "We gather content from all over the world and the contributors can be of different kinds: we have the 'iPhonographers' that share their tips on how to take better pictures with an iPhone. It often happens that your start taking pictures with your smartphone. And we also have the travel blogger that provides tips on how to get good shots when travelling, what's the best time of the day, the best place or the best weather condition. With this we try to inspire people."
Translation was a need
Translation was becoming an urgent need as Manfrotto products are sold by Manfrotto Distribution, with locations in China, France, Germany, Hong Kong, Italy, Japan, the United Kingdom, and the United States, plus independent distributors in over 65 countries around the world!

"We wanted to make it more appealing to the different markets and use local contributors. We realized that translation is essential if you want to address an international audience because we usually assume that everybody speaks English, but not everybody does. Therefore, the more you provide local content, the more likely you are to be successful."
Why they decided to choose ICanLocalize
"ICanLocalize was recommended by Carlo Cuman, our Divisional Senior Web Technologies Director. He suggested ICanLocalize and he was the one in charge of installing WPML on the website."
WPML is the WordPress Multilingual Plugin that makes it easy to build multilingual websites. WPML and ICanLocalize are fully integrated, and were developed by the same author: OnTheGoSystems.

How WPML and ICanLocalize work together
WPML and ICanLocalize's practical integration allows users to get their content translated directly from their CMS dashboard. After a few clicks, the pages are in ICanLocalize, being handled by a professional translator. All users have to do is wait. What's more, once the translations are complete, the pages are automatically published in the website. As simple as that!
"Using WPML is very easy! That's why we decided to use it also in Manfrotobags.com and we will be using it also in Manfrotto School of Xcellence website… Whenever I upload content I need translated, I just go to the dashboard and send to translation."
How to select the perfect translators
ICanLocalize only works certified human translators all translating into their native language. Selecting the right translator may seem an overwhelming task when you are presented with more than 20 translators per language. However, there are always exclusion criteria that are critical to making the right decision and that's what Loredana did.
In ICanLocalize you can select translators by:
Field of expertise
Level of expertise
Star rating
Recommendations
Profile message
Translation tools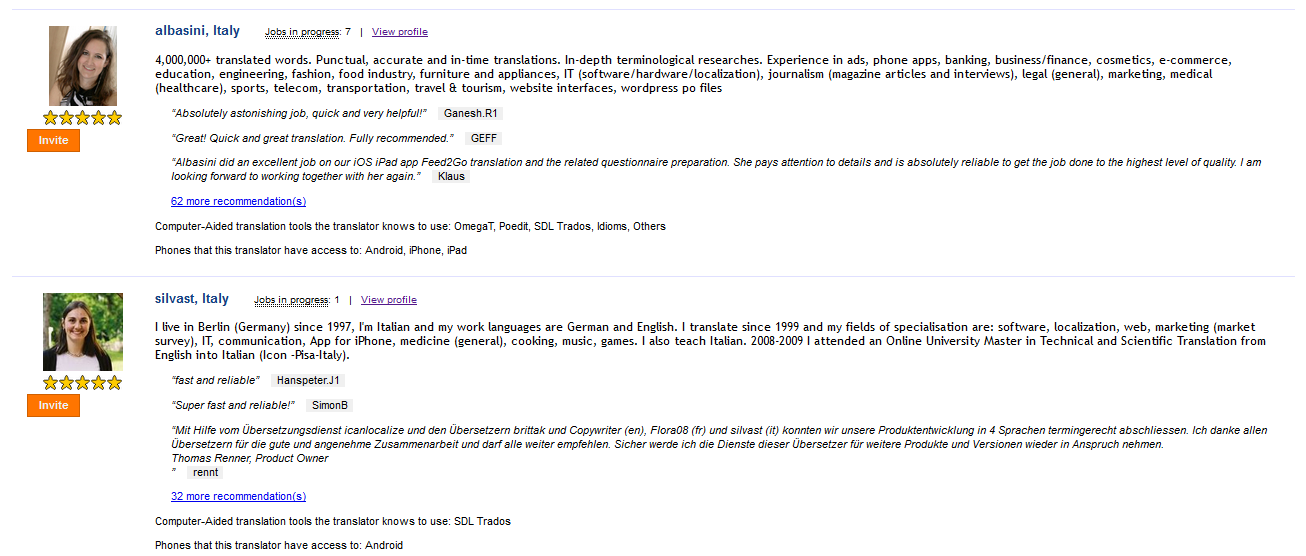 Loredana focused on the experience, the field of expertise, and the recommendations from previous clients.
"We had a look at the experience and we also tried to find translators that had a minimum of photographic skills. We didn't expect all of them to be experts at photography, but still we tried to refine our search. Then, we looked at the reviews from previous customers. We have been working with some of our translators from the very beginning."
What she likes the most about ICanLocalize
Loredana enjoys how easy it is to browse the site and communicate with translators.
"I really like the interface, it's very simple to use. Whenever I need something, I just communicate with them in the project chat and it's very easy. The way ICanLocalize works with WPML makes everything faster."
What about the client support?
ICanLocalize's number one priority is its customers. Client satisfaction and top-notch translations are our main priority, and we strive every day to maintain that excellence.
Since ICanLocalize and WPML have the same creator, our troubleshooting process is fast and easy, which eventually leads to happy customers.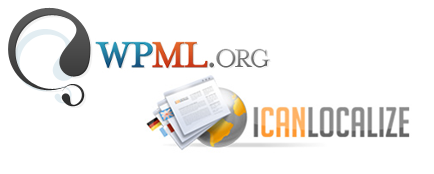 "Whenever I have problems with something, for example, once I had a delay with the Japanese translation. After I created a ticket, support immediately replied that the translator had left and they found very quickly a new one, which was great for us."
Translations and success are usually linked
Translations are a very important factor when you want your website to be seen, read, and enjoyed by as many people as you can. At Manfrotto, they lived their experience and they know how important translations are to their success:
"Sure! The two websites we have been translating are very successful, most of all because we use a broad variety of languages rather than English, so everybody can access the content"
Does Manfrotto recommend ICanLocalize?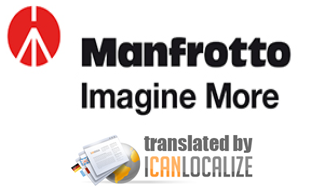 "My recommendation is that everybody should have their site translated. And I think the way you work with WPML makes everything very fast. The quality of what is delivered is very good and the translations are completed very fast. So, we don't need to exchange emails or files, it's just there, ICanLocalize and WPML take care of everything."
Manfrotto's future plans
Manfrotto is about to have a third website translated by ICanLocalize: Manfrotto School of Xcellence; and we are certain it will be a resounding success. At the same time, we are proud to make our own contribution with translations. We truly believe that photography can be a remarkable expression of creativity and that these ideas portraying feelings should definitely be shared across the globe.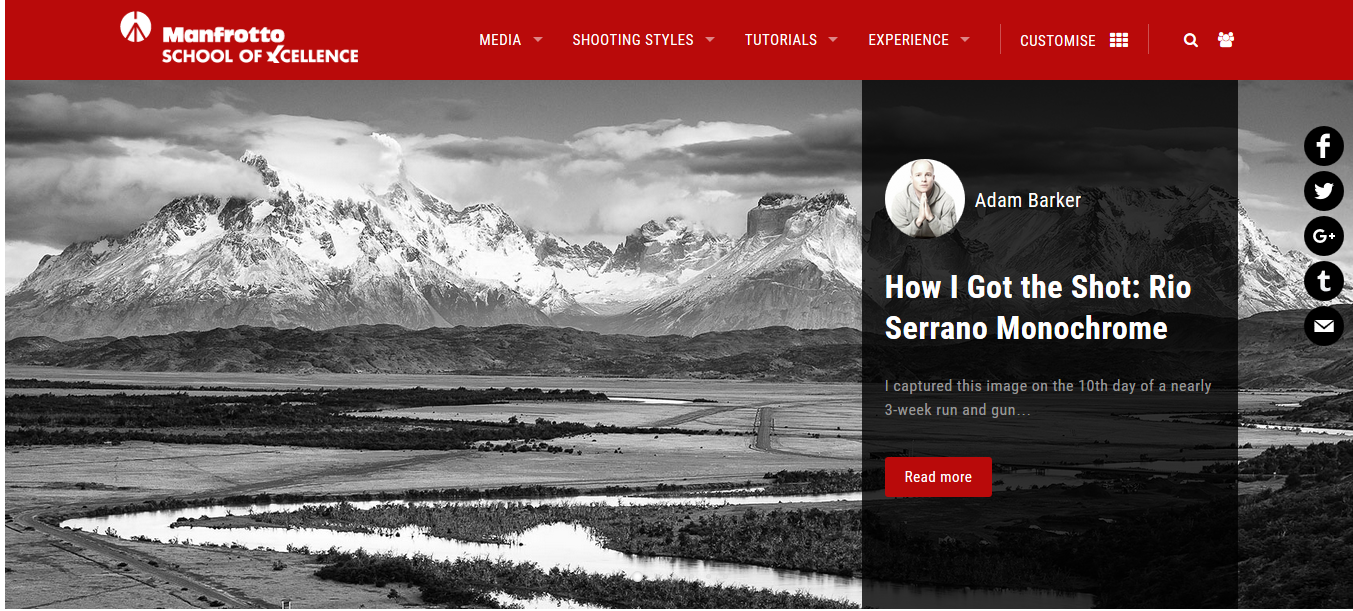 ICanLocalize is a leading translation service provider that works with the best native professional translators, and offers translations in more than 45 languages. We are experts at mobile-app localization (including iPhone and Android localization), website localization, and software localization. Find out more about our amazing rates and quality of work here: www.icanlocalize.com. You are welcome to contact us at hello@onthegosystems.com or on Skype (icanlocalize).