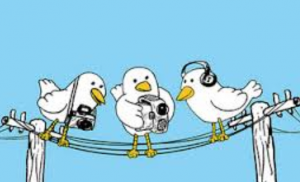 Congratulations! You have your own multimedia product. It is beautiful, flawless and just perfect to you. Everyone should fling oneself on it and tear to ribbons. But it's quiet… Why is that? Because yet so few people know about its existence! Let's discuss the 3 ways to socialize your product to a larger community.
Translate your product to foreign languages. It is as simple as abc. According to statistics, 19.2% of the world population speak Chinese, 15% – English, 6.5% – Spanish, 6.2%, – Arabic, 4.4% – Russian, and so on. These numbers include both native speakers and people who have been learning it as a second language. Imagine now, how translation would increase the chances for your website or application to be noticed. Would you personally buy and use the product without instructions in your language? It is a bit scary, isn't it?
Optimize your product for organic keywords. A list of the most relevant words or short phrases describing your product will make your website or application to pop up in the search engines. Using keyword localization will generate more revenue to you as a product owner or distributer
Posting on social networks is another good way to socialize your product. Facebook and Twitter users will see a nice image of your app or website, read feedback and click on a link to it. An undeniable advantage of posts on social networks is that people are sharing with each other. They "Like" it and thereby boost a tremendous interest to it. People spend a pocketful of money on advertising while spreading a word in social networks is totally free and fun as a child's play.
Try to follow these tips and see the results. They must be astonishing. Don't leave your multimedia product alone! Translate it, communicate about it and share. The world is waiting.
ICanLocalize (http://www.icanlocalize.com) is a leading translation service provider that works with the best mother-tongue professional translators, translating into more than 40 languages. We are the experts in Mobile Apps localization (including iPhone and Android localization), Website localization and Software localization. Our website translation and app localization technology platform lets translators work over 50% faster. We pass that saving onto you. Please contact us on hello@onthegosystems.com or Skype (icanlocalize) for further information.