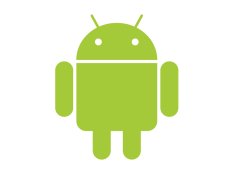 Want more sales? Translate to more languages!
Translating your Android application is the fastest way to more sales. Your app will be immediately available to more clients from other countries.
We offer professional translators to over 45 languages, with a process that's optimized for Android apps. You can begin today and receive the completed translations in a day or two.
Get Started


Starting at 0.09 USD / word for expert translation or 0.135 USD / word including review of the app's texts and description on the Android marketplace.

Instant Quote 


Upload your app's XML resource file and get the final cost right now.
Android apps we translated recently
Click on the program icons for client testimonials!
Instant quote
What Makes Our Android Localization Special
Professional translation

Your application will be translated by professional translators, writing in their native languages. You can communicate directly with the translator to explain the fine nuances of your application.

Built in QA

Our system will generate valid XML resource files, ready to be used in your application. We also ensure that all formatting and control characters are maintained in the translation.

Affordable

You can choose between one professional translator or two translators (one translating, the other reviewing). We only count words in texts that need to be translated, not in comments or string labels.

Fast

Our system runs in self-service. This means, you don't need to tell anyone to get started. Upload your resource file, deposit payment and translation begins.