Sergio Viude has created an app, Voice Tooner, which can change your voice to fit different characters, It was doing very well but Sergio wanted to improve its reach into new markets. He started looking for professional services to translate his app and found ICanLocalize.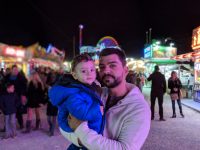 Why did you decide to use ICanLocalize?
I knew that I needed to find a professional translator to help my app reach new countries so I started looking for one on Google. And that's when I came across ICanLocalize. I had checked out others before but I decided to go with ICanLocalize because the price was so reasonable and the website interface was so easy to use.
What is the best thing about ICanLocalize?
It has all you need to manage your texts in every language. It is incredibly easy to use and everything is explained very well and clear.
Another thing I like is that it is very easy to use the same translator for all of your work in one language. This is very important as you always want to work with people you can trust and ICanLocalize makes it easy to build these relationships with their professionals.
It now means that if I need to update the app I know that the translations will be of a high standard because I will be working with the same person.
How has ICanLocalize helped your business?
ICanLocalize has helped us to sell our app to new customers around the world without worrying about the translations. In this day and age that is something fundamental to a business.
How quickly have you received your translations?
In general, it only takes one or two days to receive my translations which I'm very happy with.
What would you say to someone who is thinking of using ICanLocalize?
That it works very well, is easy to use and has everything you need. Perhaps most important of all you can trust them.
I have spent many years working with ICanLocalize and I plan to continue working with them for a long time to come.
Start translating your content today. Sign up for ICanLocalize and find the right professional for you within minutes.