Ron Henry wanted to expand the outreach of his blog on finance by translating its content. He chose Spanish because it is the second most popular language in the United States. He knew he wanted to use a professional translation service to help him and found ICanLocalize.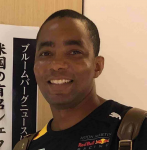 Why did you decide to find a professional translation service?
When I decided that I wanted to translate my blog into Spanish I knew that I didn't want to rely on something like Google Translate. It's great for words but with long sentences, it can translate literally which means it might not make any sense. So I knew I needed a professional company.
What made you choose ICanLocalize?
I'm using WPML to manage my website so I wanted something that integrated well with it. I looked at different options but when I discovered that ICanLocalize was directly linked to it I knew I'd found what I wanted.
I like how I can write articles, send them directly to translators and fetch it right back onto the blog. It makes my life so much easier.
What is the best thing about using ICanLocalize?
It's the speed of the translations, the quality and just how convenient it all is to manage. All you need to do is create an article, send it off and that's it – it's all handled.
How quickly have the translations been completed?
So I initially sent off 13 articles – which is a lot of content when you consider how each one is around 2,500 words. I thought it would take a while but it was all finished in two works to a high standard. For the second batch of 5500 words, it took my translator, Adriana, only five days.
What level of quality were the translations?
Very high. It's not like translating a soap opera. With articles on finance, you have to make sure the terminology is correct. The jargon is important and I wanted that to carry over into Spanish.
Also, the tone is crucial. I write in a fairly informal way and sometimes your attitude and personality can literally get lost in translation. Luckily, Adriana was able to carry that over.
How has using a translation service improved your business?
It has been a huge improvement. According to my Google Analytics, I have seen a 25% increase in traffic in just three weeks since I started translating my content. It's amazing to see results showing up that quickly. Normally it would take several months.
What would you say to anyone thinking of using ICanLocalize?
I'd say they should do it, no doubt. The service has been great and there have been no issues. The responsiveness has been excellent. Whenever I write to a translator they are very quick to get back to me. I'm handing over a lot of content and it's expensive. So it's great to have so much confidence in the people I work with.
Start translating your content today. Sign up for ICanLocalize and find the right professional for you within minutes.