David Fardon's company, Revenue Marketing, creates websites for hotels which have international clients. Therefore, they need a website in multiple languages to attract guests. That's why David decided to work with ICanLocalize.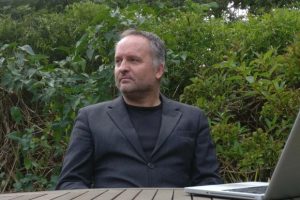 Why were the problems your customers were experiencing before they started using ICanLocalize?
We realized that our clients were using their staff to translate their content. If you ask hotel employees who are busy with their day job to do it then you will always be unsure of the quality of the results.
In fact, we've heard of clients who have told hotels that there were errors in their translations. Quite frankly, I don't want clients telling me that their translations are rubbish.
Why did you decide to use ICanLocalize?
Trying to find good people yourself is like finding a needle in a haystack. You will never really know how reliable they are. You're hoping to get a good translation back rather than expecting it. But with ICanLocalize you know from the start that you have dedicated professionals.
We thought the pricing of ICanLocalize was very competitive. We also liked the feedback system as we were able to see what other people thought of the translators and also what their specialties were.
What have been the results since you started using ICanLocalize?
We've been very happy with the translations. We've not had any negative comments.
In one case, we translated 5,500 words in Spanish and Catalan for one hotel. One of their guests contacted the company and told them how good the translations were. And they just volunteered that information.
We know that there will be a quick turnaround with the translations and that we will always have someone reliable. If our first choice isn't available then there is always a second or third option which we can trust.
How quickly did you get your translations after submitting the work?
They've been as fast as we've needed them. For example, if we send around 2000 words we get it back within the week which is ideal for us.
How has using ICanLocalize improved your business?
It has significantly improved the quality of our websites without a doubt. Our translations are accurate and consistent across the website.
I now know that I can write a lovely text in English and we will be able to get that same message across in different languages. If you do it in-house with people who aren't professional translators you are essentially driving blind and have no idea if they are good enough until someone complains.
What would you say to anyone who is thinking of using ICanLocalize?
People have asked us in the past where we get our translations from and we just point them to ICanLocalize. If you have a WordPress website the connection with it and WPML is great.
Start translating your content today. Sign up for ICanLocalize and find the right professional for you within minutes.