Karim Aziz's company, Globe Car & Truck Rentals, is launching a new website in multiple languages. It decided to hire ICanLocalize to translate it.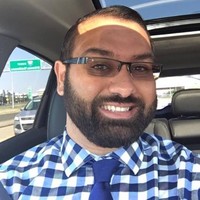 Why did you need to use ICanLocalize?
Well, we're launching a brand new website and, as we're based in Montreal, it has to be in French and English. We could have translated it ourselves but it was more economical to hire someone rather than waste weeks doing it ourselves.
We also knew that using Google Translate was a big no-no so we decided to hire a professional translator. That's how we discovered ICanLocalize.
What was the best thing about ICanLocalize?
It's the speed. Our translator was very quick, we could never have produced all those translations in the same space of time.
He's so far translated more than 100 pages for us. We send our content to him in batches of 6,000 words and it takes three days. It would have taken weeks if we did it in-house. Our translator Daniel Chenier respects our deadlines and always meets them.
What else did you like about using ICanLocalize?
It's just one less thing I need to worry about. When you outsource something I don't need to follow up on it. It means I can concentrate on other areas of the business.
The support was also great, guys are quick to answer any questions we have. The dashboard is also very user-friendly.
What would you say about the quality of the translations?
As we're all French speakers we've read the content and it's great. I don't feel that I need to review it in detail now.
Another important factor was that ICanLocalize made it easy to find someone who had worked with other car rental companies and understood the jargon. It means there are no major discrepancies.
How has using ICanLocalize helped your business?
It has helped us because it is cheap and everything is delivered so quickly. The costs don't put a strain on the company and it's integrated so quickly thanks to ICanLocalize's compatibility with WPML. You don't need to copy and paste everything.
What would you say to anyone who's thinking of using ICanLocalize?
It's a great resource. You don't need to bump your head into doing it yourself. It's cheap enough that you can outsource it to a professional. It really is one less thing to worry about.
Start translating your content today. Sign up for ICanLocalize and find the right professional for you within minutes.