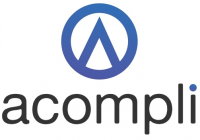 Obviously, we are not claiming here that our translation was what led Microsoft to buy Acompli. However, we think that there's a lesson to be learned about the importance of localization and reaching the global market.
To understand this better, see what Javier Soltero, CEO at Acompli, Inc said:
"18 months ago we started building a team and a product around the idea that we could make mobile email better. Today that journey continues as part of a larger organization with the technology, talent, and market reach that will help us take the vision of Acompli to hundreds of millions of mobile users across the world."
The key phrase in Javier's own words is: hundreds of millions of mobile user across the world.
The first steps to be known, popular, and get millions of downloads worldwide is to make your app multilingual, and they have done remarkably. Acompli was translated by ICanLocalize in 30 languages!
In doing so, Acompli demonstrated its commitment to the global community and to people from all over the world. After all, reaching hundreds of millions of users is more feasible when your app is available for the entire 7.2 billion world population, rather than only to the 0.33 billion native English speakers.
Even though they are now part of Microsoft, they are still committed to the original Acompli vision of making the best mobile email application on any platform and across all services.
ICanLocalize is proud to be the translation partner for Acompli and we congratulate the entire Acompli team for their great achievement!
___________________________________________________________________________________________________
ICanLocalize is a leading translation service provider that works with the best mother-tongue professional translators, translating into more than 45 languages. We are the experts in mobile apps localization (including iPhone and Android localization), website localization, and software localization. Find out more about our great rates and quality of work here: (http://www.icanlocalize.com). It is now available in Russian. You are welcome to contact us on hello@onthegosystems.com or on Skype (icanlocalize).