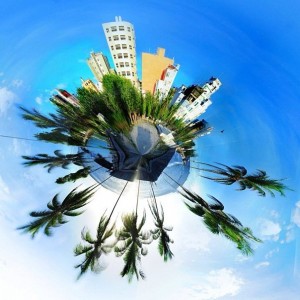 All professional tour operators need qualified translators, and there is a good reason for this.
Translators are essential in the tourism and hospitality sector. Hotel and restaurant owners, travel agents, tour operators, and tourist guides, all require content in multiple languages to serve their clients' needs.
Let clients find you easily – multilingual search engine optimization
The first thing people usually do, when they are planning a trip, is to turn to the Internet.  They type a few words in the search field, for example, "забронировать номер в Париже" 1,  and they are presented with a list of matching sites – all in their native language, of course!
Translate your website – be user friendly
To organise an international tour – make reservations, book a flight, a hotel room – website visitors must be 100% confident of its content before they go ahead and hand-over their credit card details.
Popular translation tools can lead to confusion and an unhappy customer.  When they are packing their bags to travel abroad, there is no room for mistakes!
Translate advertising – attract more tourists
Another way to turn your business from a "slow" one into a "busy" one, is to create promotional material in different languages. This can include:
brochures
magazines
tourist guides
restaurant menus
catalogues
posters
newsletters
general documents and correspondence
Use only professional translators
To keep a brand at the top, reputation is one of the most important factors – owners know this.  They need to have complete confidence in their translators, who are really representing the company abroad.  Professional translators will help avoid embarrassing situations.
Speaking about the recent Sochi Olympics 2014,  Steve Politi, who attended this event, wrote:
They throw 100 or so countries together, with different cultures and languages, and we do our best to communicate.
It doesn't always work out the way it should. My first night here, I ordered the pork kabobs and my waiter brought out a plate of chicken. This is not the kind of situation in which you demand to see the manager. You smile, say thank you – spa-seeee-baa – and eat your chicken.2
An accurate translation is also crucial for travelers who need supporting documents. If you have a service providing supporting documents for visa applications, the quality of your website translation is important to give visitors a good first impression. For example, iVisa reported that adding languages to their website greatly improved their business. With the increasing circulation of people around the globe, it's quite easy to extend the reach of Tourism, Leisure, Hospitality, Travel or Restaurant businesses, with the help of qualified translators.
1 ("book a room in Paris", translated from Russian)
2 Sochi Olympics 2014: Translating the "stoked" snowboarders into Russian is a tricky job
ICanLocalize is a leading translation service provider that works with the best mother-tongue professional translators, translating into more than 45 languages. We are the experts in mobile apps localization (including iPhone and Android localization), website localization, and software localization. Find out more about our great rates and quality of work here: (http://www.icanlocalize.com). It is now available in Russian. You are welcome to contact us on hello@icanlocalize.com or on Skype (icanlocalize).