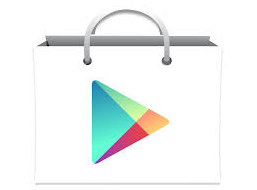 To be downloaded, the game first has to be discovered.

12 percent of daily active users (DAU) search for apps daily, 50 percent of DAU search for apps weekly and Google sees six million unique phrases searched monthly. – Ankit Jain, Google Play head of search and discovery, shared exclusive info.1

To appear at the top charts developers should localize game keywords based on their performance in international search engines. Keywords must be included in the app name.

For the average app, search actually makes up the vast majority of installs, – Jain added.1

To help users find a game, developers should define the target device: "for tablet, iPhone, Android, etc."

Also, developers should think like a user by getting their main message about their app in the first sentence of an app's description in the app store. Right up front, make sure your user knows what your app is about Jain explained.1

To win over your audience it's recommended to use striking screenshots.

Most people have a visual perspective of things. Especially children.

For your game to reach every user in the world, it has to be translated.

It's not a secret that people download games in their native language. Even if they've learned foreign languages, they still prefer their own.

Reviews from like-minded users strongly convince other users from the same country to download the game.1

Translated games get more downloads. Players just want to have fun and don't want to translate unknown words and phrases themselves. Localization of keywords and the game content is your ticket to getting downloads on the target devices all over the world.
1 http://www.insidemobileapps.com/2013/05/17/google-discloses-how-search-for-google-play-works-for-the-first-time-12-percent-of-dau-search-for-apps-daily/