Businesses need a global presence to connect with customers all around the world. Nowadays, with the smart use of modern technologies, even small businesses can approach international customers with relative ease, if they employ the right expansion strategy.
The Internet made the world a much smaller place. At the same time, it revealed how different languages and cultures can constitute a barrier against a borderless digital world. However, globalization activities that promote multilingual communication and global-readiness of products and services aim to remove this barrier. As such, a significant part of business globalization takes place on the Web, and website localization is key.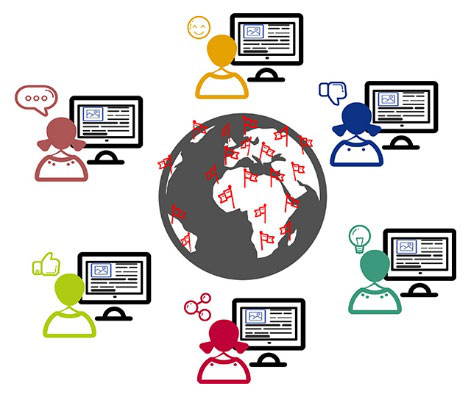 Localization is the process of adapting a product or content to a specific locale or market, as defined by the Globalization and Localization Association, to present products and content that feel created specifically for a target audience, according to their language, culture, or location. Therefore, website localization is the process of modifying a website for a specific locale.1
Translation is only part of the localization process, but it is a fundamental one, because language barriers can exclude vast communities of potential customers.
English is not always enough
Sometimes companies choose to standardize brands and products for the global market, focusing on a general English language strategy. This choice can appear reasonable and cost effective, but research and business studies suggest that it might not be best suited for making an impression on the international market.
As such, building an international website in English is often not enough. Customers in non-Anglophone markets do not feel comfortable making decisions in a language that they do not master. This holds true for every other language: if visitors cannot read it, they will quickly leave the website and are unlikely to be interested in something they do not understand immediately.2
Welcome your customers
Content customization and translation stimulate client engagement and interaction, since customers would always prefer a website they feel at ease with.
Localization not only translates texts, but also adapts the contents to make them more familiar. As such, a translated website creates an instant connection with clients and inspires trust. The following are just a few of the elements that can be adapted when localizing a website to make foreign customers feel welcome:
product and service descriptions
measurement units
currencies
date formats
time zones
symbolic color codes
What if a company does not sell online
Small businesses might think that there is no need to localize if they do not have an e-commerce component. However, this is not true. A study by GE Capital Retail Bank reports that 81% of shoppers do online research before making purchase decisions. Moreover, joint research from Google, Ipsos Media CT, and Sterling Brands shows that 3 out of 4 people are more likely to visit local stores after finding them in search results.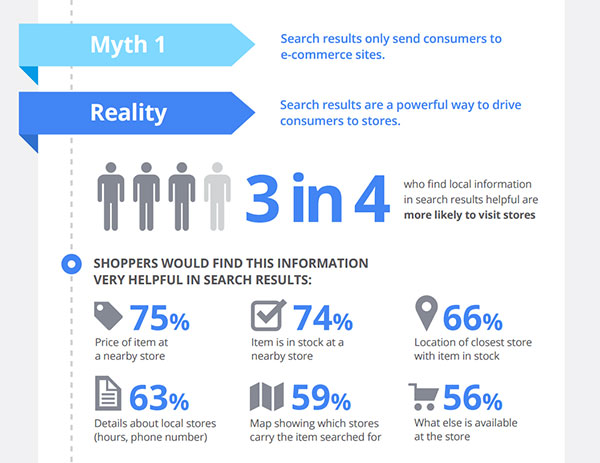 Source: thinkwithgoogle.com
Even if the company does not sell products or services online, a translated website is still the best presentation, and it can boost sales in local retail stores by improving customers' shopping experience.
Localization is an investment
Website localization is an important business decision, with many variables to consider and significant time and financial investments. Unfortunately, sometimes small businesses do not plan for it from the start, with hasty translations done as cheaply as possible. Consequently, the results are lacking; linguistic errors can turn potential customers away and harm the image of the business.
As websites are an integral part of any business strategy, it is important to calculate the investment in multilingualism because localization is the fastest way to approach international markets. For the localization of your website, rely on experienced translators for direct beneficial effects. This shows customers that the company values and wishes to get in touch with them. If you want customers to trust you and your products, you have to speak their language.
---
1. Yunker, John. (2002) Beyond Borders. Web Globalization Strategies. Indianapolis: New Riders Publishing.
2. Common Sense Advisory. (2014) "Can't Read, Won't Buy."