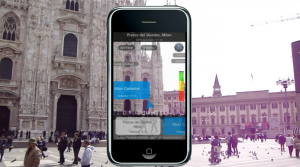 The summer is coming. People are starting to think about warmer times and dusting off their suitcases in expectation of a long-awaited vacation. What a sweet feeling! Excitement about the upcoming adventure is mixed with a little trepidation. Luckily, there are mobile apps, websites, and online services helping to overcome any doubts and hit the road towards new experiences.
As we know, all big travel portals are generally multi-language. Local info is often not. People need local information about their destinations in their native tongue to plan a trip accordingly. And you can help them by translating your app into foreign languages.
"I travel best when I'm most relaxed, and I'm most relaxed when I feel certain that everything is in under control. I like to pre-book hotel rooms, have at least a loose itinerary for most days when I'm on vacation, and know how I'll be getting from here to there before I even leave home.

During the planning phase, and while in the midst of taking time off, you can rely on a number of excellent apps, websites, and services that can help put your mind at ease about your holiday. Before you go, you'll likely use some search and booking services to find great deals on flights, hotels, car rentals, and more. Nearly every search and booking service I've seen comes with an app for Android, iPhones, and iPads, which is helpful when your plans change en route and you need to book a new hotel room, for instance." 2
Travel apps help search for a destination, map a route, decide what to pack, book a flight, find a budget hotel, hire a car, book restaurants, track weather, check the local time, the weather, currency conversion, find emergency service numbers and ATM machines.
A translated app is like a faithful companion that one can always rely on. Instead of asking a busy local passerby in gestures, it's much easier to get info on your personal mobile device, in your native tongue.
"All great travel apps have one thing in common – they make your life easier, whether they're cutting down journey times, pointing you in the direction of authentic local nosh or simply showing you how to ask where the toilet is in Swahili." 1
Translated travel apps are real lifesavers. They guide travelers who don't know squat about the place they are visiting or think about visiting. Travelers save money and time and get home safely.
With a travel applications in their mother tongue foreigners can fully enjoy the journey instead of spending it inside their hotel room, scared to go out or getting lost. Apps help keep the traveller organized, provide tips and recommendations, so that people can make the most of their traveling time. The trip gets less stressful. Having an app in your native language lets you take a sightseeing tour to explore a new city, visit the best exhibitions and shows, get public transport information, GPS navigate, keep up with social manners and etiquette, and much much more. The whole world comes into reach!
1 http://www.timeout.com/travel/features/1169/the-worlds-50-best-travel-apps
2 http://www.pcmag.com/article2/0,2817,2422244,00.asp
---
ICanLocalize is a leading translation service provider that works with the best mother-tongue professional translators, translating into more than 45 languages. We are the experts in mobile apps localization (including iPhone and Android localization), website localization, and software localization. Find out more about our great rates and quality of work here: (http://www.icanlocalize.com). It is now available in Russian. You are welcome to contact us on hello@onthegosystems.com or on Skype (icanlocalize).