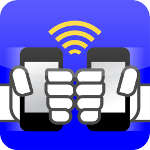 Bump Technologies builds mobile applications and APIs that allow two smart phones to identify one another and connect by simply being bumped together. Bump Technologies localized their application 'Bump' into 16 different languages, for that they hired the professional translators in ICanLocalize.
Bump is a quick and easy way to connect two phones by simply bumping them together. Exchange your phone number, photos, or compare friends with just a bump. This well-known application has been localized by our professionals into Danish, Russian, Greek, Chinese (Simplified & Traditional), Italian, Dutch, Japanese, Norwegian, Swedish, Spanish, Korean, German, Hebrew, Polish, French and Portuguese.
Our support manager interviewed Sadie Bascom, Bump Evangelist, who said that translators asked questions when they needed clarifications being highly communicative. She also stated that 'the system is great'. 'It's great to have two eyes on a translation as it makes us feel more confident', she declared as regards our proofreading feature. She knows that not everybody speaks English so our service made it possible to reach a wider market and Bump Technologies is addressing a wider audience now.
The application is always being added new features and they have the same translators and same reviewers working on Bump. This makes translations consistent throughout.
Our translators work in cooperation to make sure that the strings are short in length so they fit in the space provided in iPhone applications. They do their best at keeping translations shorter-than or equal-to the length of the English phrases, even in Spanish, for instance, which is by nature a language with longer sentences than English. Translator and reviewer for each language pair interact to find the best possible solution to long strings.
Bump Technologies was always very helpful offering our translators all the necessary context required and our professionals got immediate feedback from them.
Sadie Bascom
Bump Technologies Inc.