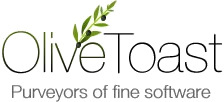 OliveToast Software Ltd. is the developer of the application Files which allows users to store and view files on your iPhone or iPod touch. Users connect to Files from a web browser and can navigate folders and documents stored in Files from the web interface.
John Buckley, Olive Toast director, chose ICanLocalize as the provider of the service of localization for user-interface strings in the web interface to the iPhone application Files. Our professional translators also did a lot of instant translations for Olive Toast, too.
During an interview with our support manager, John Buckley stated that ICanLocalize is a very useful translation system. 'It's great to contact different translators for different languages in the same place', he said. 'It used to be difficult before ICanLocalize'. In Olive Toast everything is always organized in ad hoc basis and then sent to translation. As their software was translated from English into 12 languages, John Buckley finds the reviewer feature very useful.
Based on clients and translators' feedback, we understood that it's impossible to know the quality of translation unless there's a reviewer for each language. So we added that new feature to our system and it's available for all types of projects and for all languages now. It counts with a fantastic issue tracking system which allows translators and reviewers to work as a team to provide the best results ever.
On the whole the communication with translators resulted good for John Buckley and 'people are very responsive'. He's convinced that software localization helps to sell internationally. It was very important to him to have his iPhone app translated into several languages. Now Files is available in Russian, Chinese, Italian, Dutch, Japanese, Norwegian, Spanish, German, Polish, French, Portuguese and Turkey.
John Buckley
CEO – Olive Toast Software
www.olivetoast.com