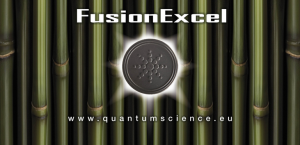 L'Energie Scalaire SPRL is one of the many companies which trusted us for the localization of their website. L'Energie Scalaire SPRL is a distributor of Fusion Excel International, a business company that sells different products that make use of scalar energy to maintain health and well-being.
L'Energie Scalaire SPRL, based in Belgium, has a brilliant MLM performance due to its social and humanitarian compassion which stimulates each and every one active FusionExcel International member. Such vision coupled with the promotion of excellent products is a trade mark of their organization and generates the enthusiasm and support from many sports, political and social personalities.
Our support manager interviewed Jacques Vandenschrik, one of the managers in L'Energie Scalaire SPRL. During the interview he said that ICanLocalize service was excellent in all. He sent his website for translation, selected the languages to translate from and to, and translators started to apply. They selected the professionals they liked best. "The translators were good, friendly and timely", he said.
The aim of any business is to reach new markets and increase sales. What Jacques Vandenschrik highlighted is the fact that having their website translated made the status of their company higher. The image of their business improved considerably after having the company website translated into several languages. He told us that he is 100% satisfied and that he will definitely hire our service again for any future project.
L'Energie Scalaire SPRL
Jacques Vandenschrik
Belgium