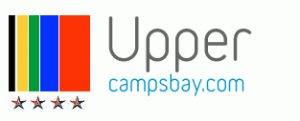 Upper Camps Bay Guest House is in Camps Bay, Cape Town. The owner of this guest house, Robyn Parker, wanted to go multiligual and decided to hire our translation service to do so. ICanLocalize offered her human professional translators from all over the world who applied to translate her website.
She was able to see the profiles of all the professionals who applied and selected the ones she liked.
Upper Campsbay is a superbly designed multi-level self catering unit situated at the foot of Table Mountain and overlooking the breathtaking Camps Bay beach, Lions Head and the Twelve Apostles Mountain Range. ICanLocalize made sure that this unique place had the best translations to reach people from other nationalities. Visitors from different countries have now access to visit and understand what this piece of heaven has to offer.
Designed by Kotlowitz & Associates, Upper Camps Bay Guest House is a short 5 minute drive from the fashionable Camps Bay beach strip and 15 minutes drive from the new Green Point Stadium, site of Cape Town´s 2010 Football World Cup matches. Currently, the information provided in this website is accessible not only to English speakers, but also to Spanish, French, Italian, Japanese and Korean speakers.
During an interview with our support manager, Robyn Parker stated that dealing with ICanLocalize for the localization of her website was a great experience. She is satisfied with the outcome. 'It shows you work with professional translators as many agencies offer Google like translations which are not good at all', she said.
She is fully satisfied with the translation work done by our professional translators. She decided to translate her website into five languages in order to expand to new markets and get bookings, and she is sure it will work.
Upper Campsbay
Robyn Parker
---
www.uppercampsbay.com is built using WordPress and WPML. We provide professional translation to www.uppercampsbay.com using our WordPress translation service.