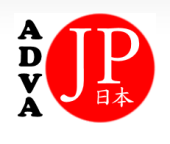 Adva JP is the ideal site to visit if you are fascinated by Japan and its culture. Understanding the Japanese language, with its roots reaching far back into the centuries, is the key to unraveling the mysteries of this faraway and exotic land. Thanks to AdvaJP, studying Japanese will open the door into a Japan that you have never even imagined.
The website is available in Japanese, English and French right now. Stéphane Smirnow has chosen WPML and ICanLocalize for the localization of his website. During a call with one of our supporters, he explained: "My experince was just wonderful. I had to build a multilingual site before and with your plugin, it was automatic. I was impressed! Translation from French to English was perfect, 100% satisfied."
They also then translated the site from English into Japanese. Translating into Japanese is not an easy task as cultures are pretty different –only human professional translators can work on translation seriously-, even more difficult it was to create a translation from another translation.
Stéphane also said he's really glad with ICanLocalize service: "translation of the site is bringing new opportunities. I was hoping to have the translation for a long time. Thanks to your program, we translated to Japanese and English easily"
Now Stéphane, who manages this business where his wife is the teacher, is starting the process to translate his site to Dutch as well. "I hope to keep using your fantastic service", he concluded.

Stéphane Smirnow
Manager