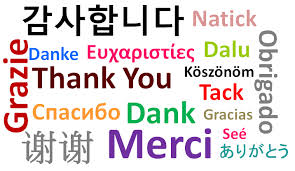 Having decided to convert mobile applications or websites to other languages developers usually wonder: what are the best target languages? It is important if they wish to spend every penny wisely because if the language is popular, they will get the highest number of downloads. Let's shed the light on this vital topic.
Languages converting the best are those which are being used the most in software and websites. For example, customers of Asia –Pacific region tend to obtain new features for their mobile devices almost as much as in the USA, and their demand for applications keeps growing.1
It is always a good idea to check on iTunes and localize the app into languages where customers have been downloading the app already. At the same time, this is a list of the most popular languages among mobile app users: English (28%), Spanish (15%), Simplified Chinese (12%), Japanese (5%), Korean (4%), French (4%), German (3%), Italian (2%), Portuguese. 2,3
As for website users, the first place of honor belongs to English (26.8%), the second equally honorable– to Chinese (24.2%), the third – to Spanish (7.8%), followed by Japanese (4.7%), Portuguese (3.9%), German (3.6%), Arabic (3.3%), French (3.0%), Russian (3.0), Korean (2.0%), and others (17.8%).4
Developers may want to consider these statistics when they decide to break the language barrier and expand their business abroad dispelling any doubts on the way to the product internationalization. Also note that the presented list is not limited. There are over 70 languages to go for.
1http://www.amta.org.au/articles/Mobile.phone.application.downloads.in.Asia-Pacific.to.grow.189.this.year
2http://programmers.stackexchange.com/questions/87892/what-are-the-most-important-languages-to-localize-for-on-the-app-store
3http://paidcontent.org/2011/11/25/419-ios-download-stats-for-china-show-the-importance-of-app-localization/
4http://www.internetworldstats.com/stats7.html
ICanLocalize (http://www.icanlocalize.com) is a leading translation service provider that works with the best mother-tongue professional translators, translating into more than 40 languages. We are the experts in Mobile Apps localization (including iPhone and Android localization), Website localization and Software localization. Our website translation and app localization technology platform lets translators work over 50% faster. We pass that saving onto you. Please contact us on hello@onthegosystems.com or Skype (icanlocalize) for further information.